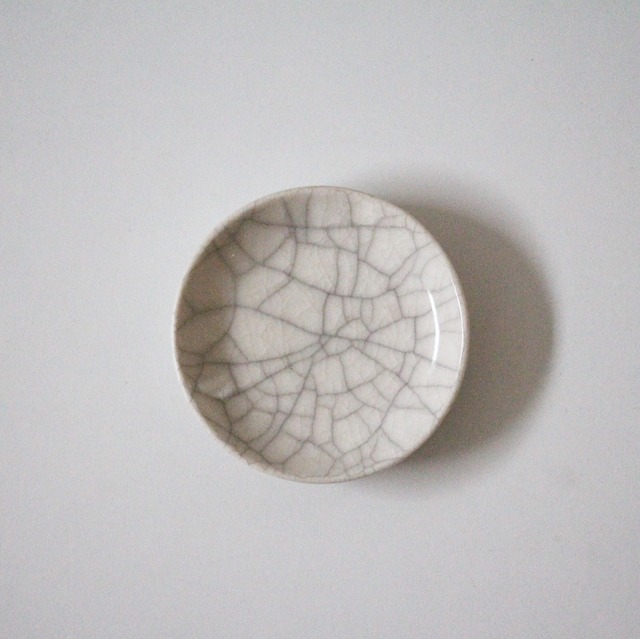 ヴィンテージ 白磁貫入豆皿 d8.3cm Vintage Japamese White Porcelain Cracked Glaze Small Plate
¥2,000 tax included
the last one
*This item will be delivered on 1/22(Sat) at the earliest.
Japan domestic shipping fees for purchases over ¥10,000 will be free.
Shipping fee is not included. More information.
大小の貫入に覆われた白い小さなうつわです。
中国で伝統的な、貫入を際立たせる陶磁器は日本でも珍重され、その流れを汲んだうつわのひとつと思われます。

状態:完品です。
口径 8.3cm
高さ 1.6cm
重さ 約59g

磁器
日本
昭和時代 20世紀

Vintage Japanese porcelain small dish with crackled in its glaze. It seems to be influenced by old Chinese pottery.

Porcelain
Japan
Showa. 20th C

Condition : Good
d8.3cm h1.6cm

We ship worldwide. Please contact us for overseas shipping.
Add to Like via app
Reviews

(15)

Shipping method / fee

Payment method