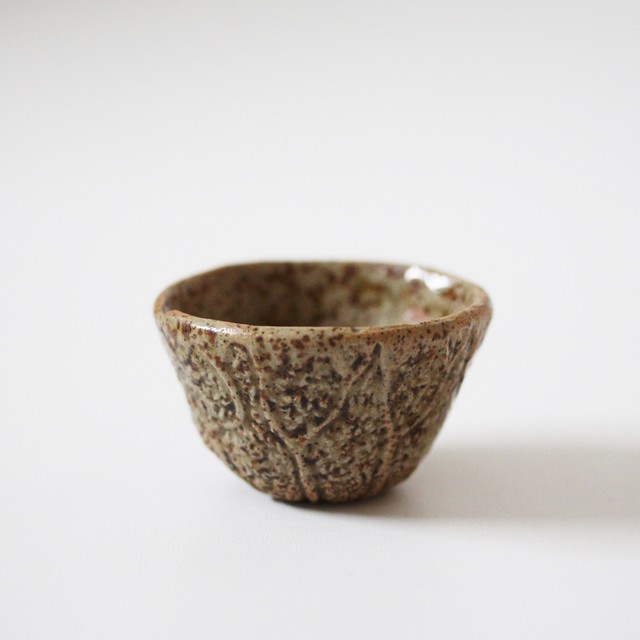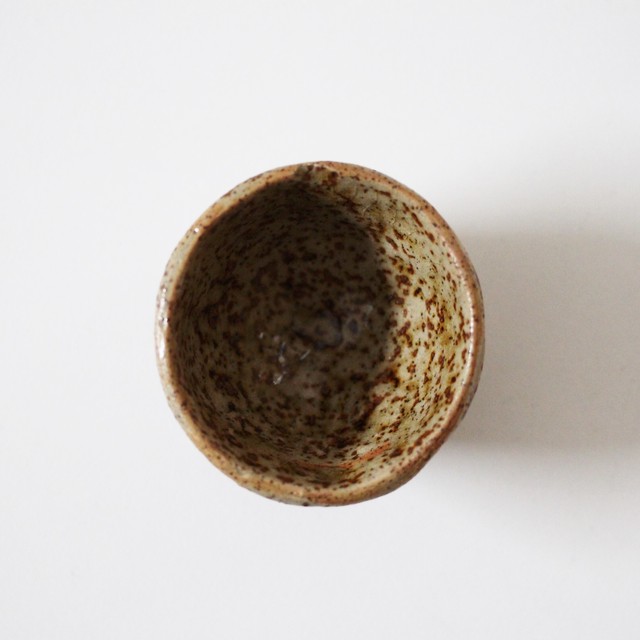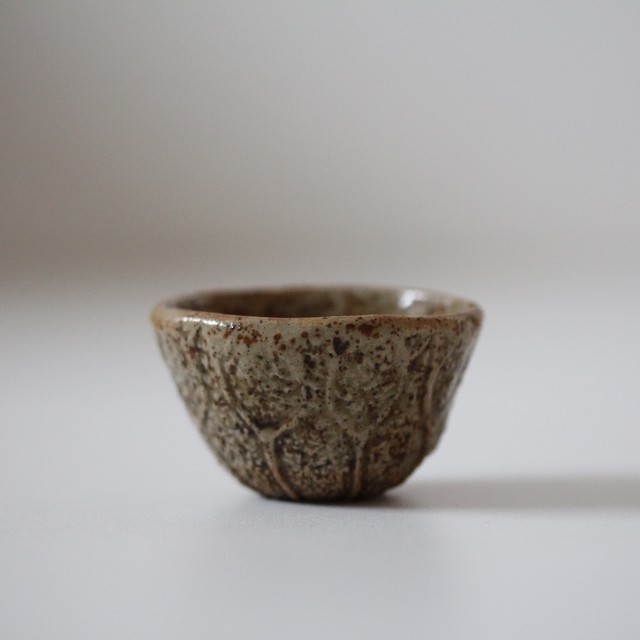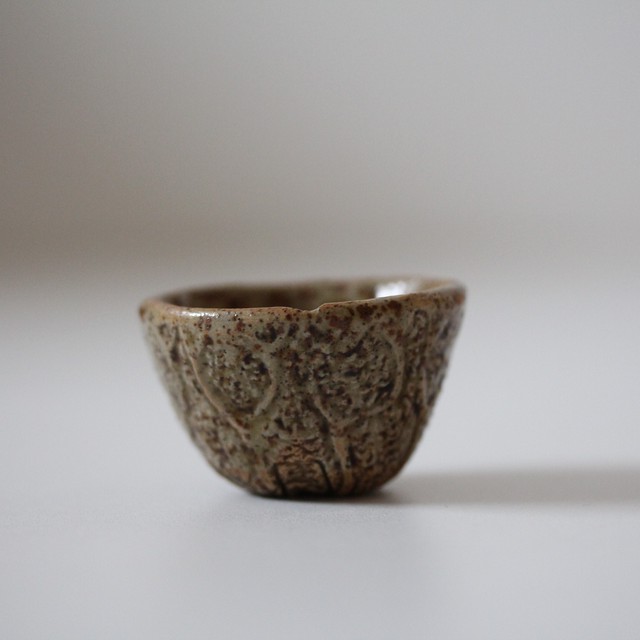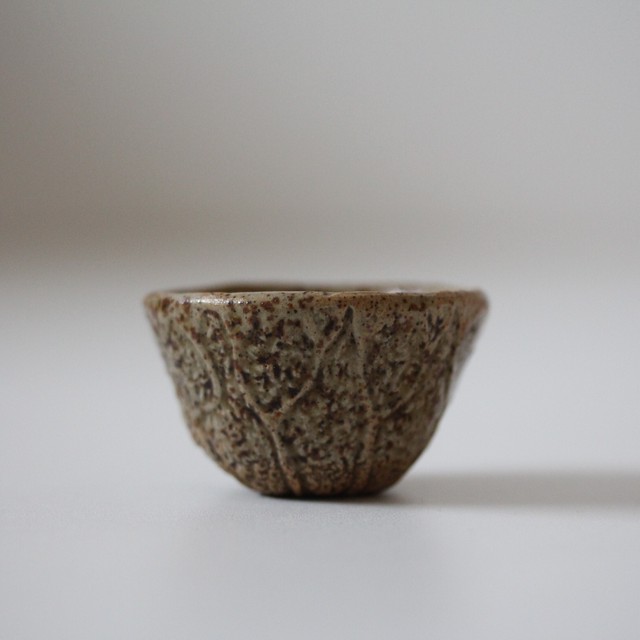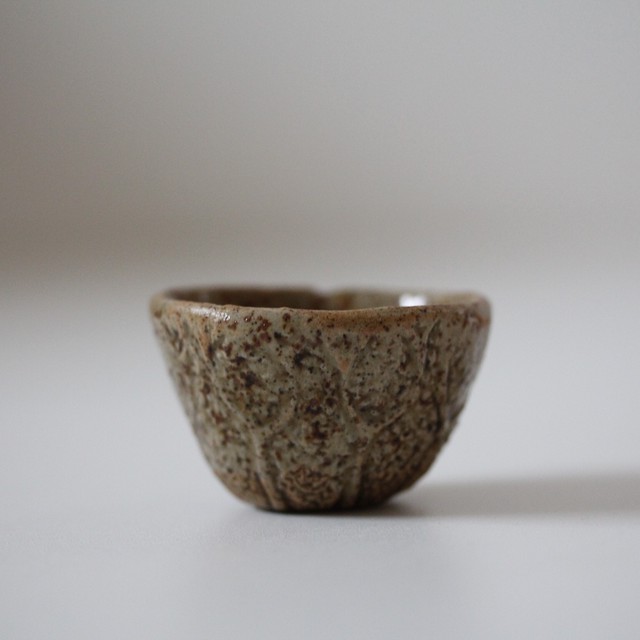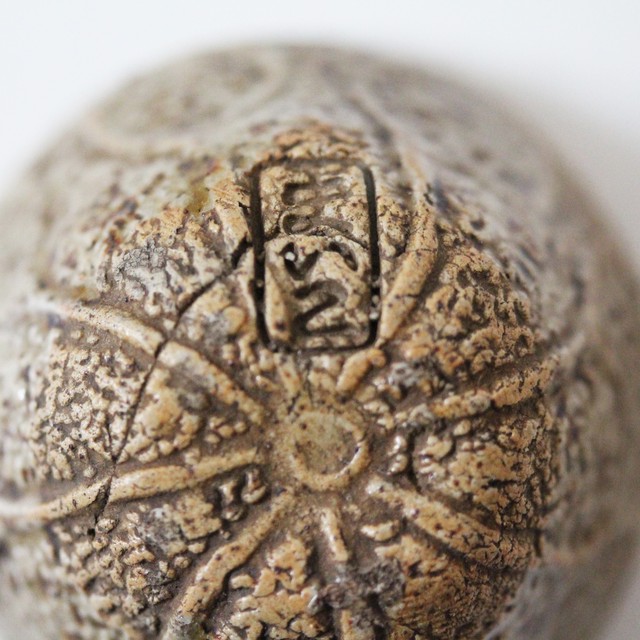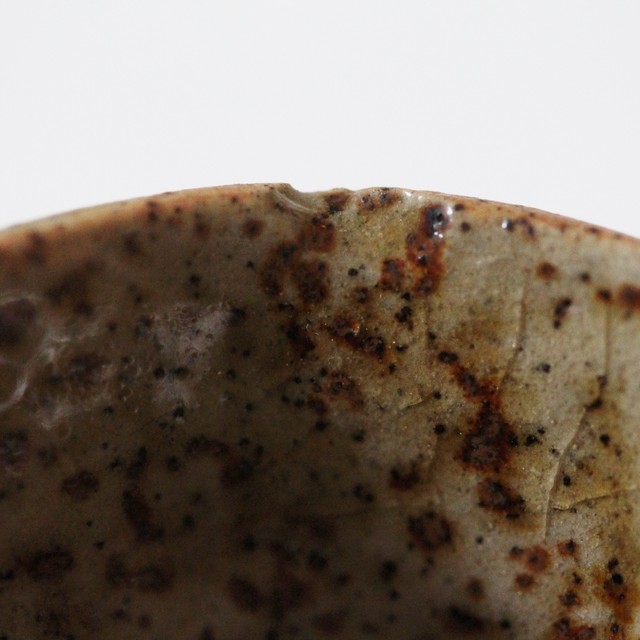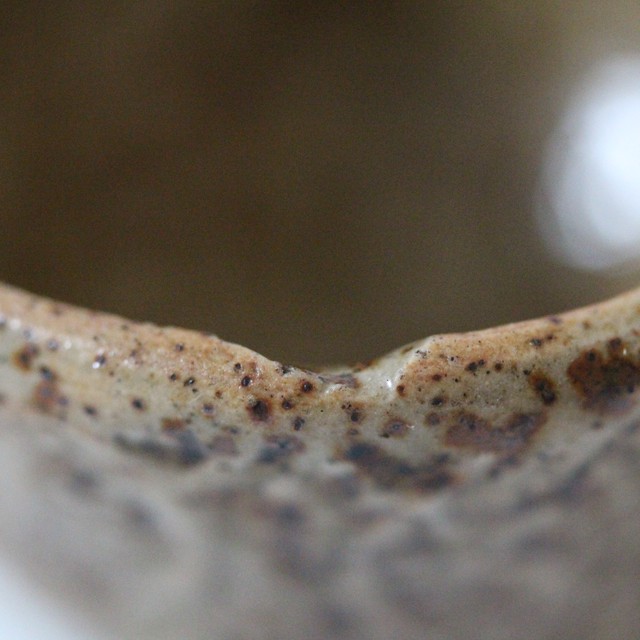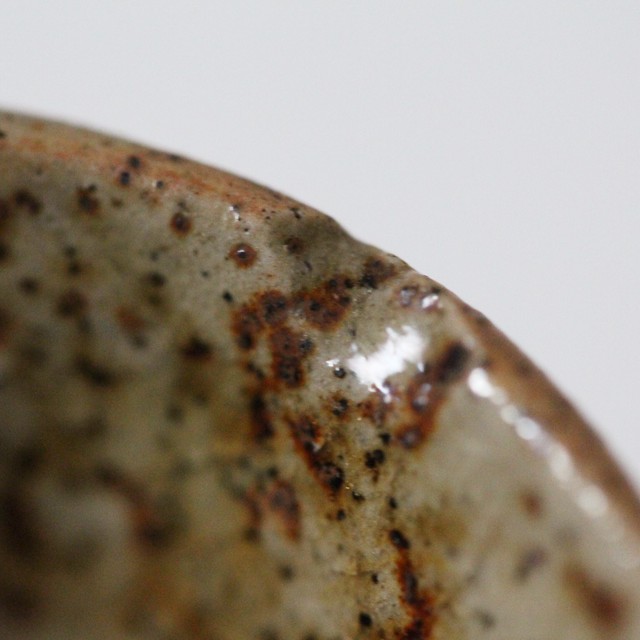 舞子焼蓮形盃 5.4cm Maiko Lotus Leaf Shaped Cup 20th C
¥ 3,000 tax included
the last one
*This item will be delivered on 6/17(Thu) at the earliest.
Japan domestic shipping fees for purchases over ¥ 10,000 will be free.
Shipping fee is not included. More information.
蓮の葉をかたどった小さなうつわ。
8つの葉脈が彫り出されています。
底面に「まいこ」印があります。
舞子焼は江戸時代後期に京焼の影響を受けて現在の神戸市垂水区で焼かれ、廃窯を経て復興されています。

状態:完品です。口縁に成形時の凹みがあります。
口径 5.4cm 
高さ 3.3cm

陶器
日本・舞子焼(神戸)
明治〜昭和時代 19〜20世紀

A charming ceramic cup in shape of a lotus leaf.
A product of Maiko ware in Maiko, Kobe.

Ceramic
Maiko Ware, Kobe, Japan
Meiji to Showa. 19th-20th C

Condition: Good
d5.4cm h3.3cm

Please contact us for overseas shipping.
Add to Like via app
Reviews

(7)

Shipping method / fee

Payment method