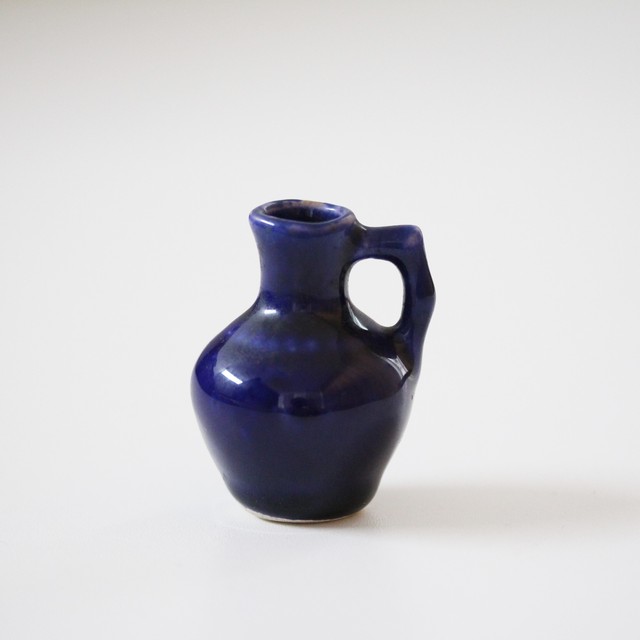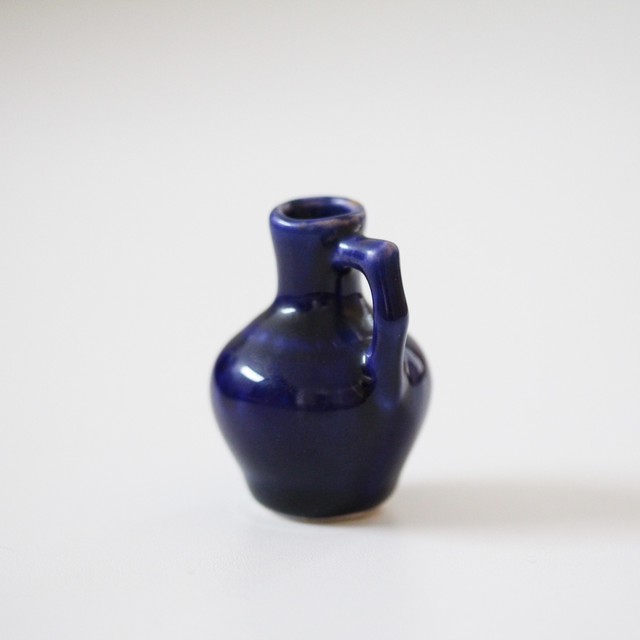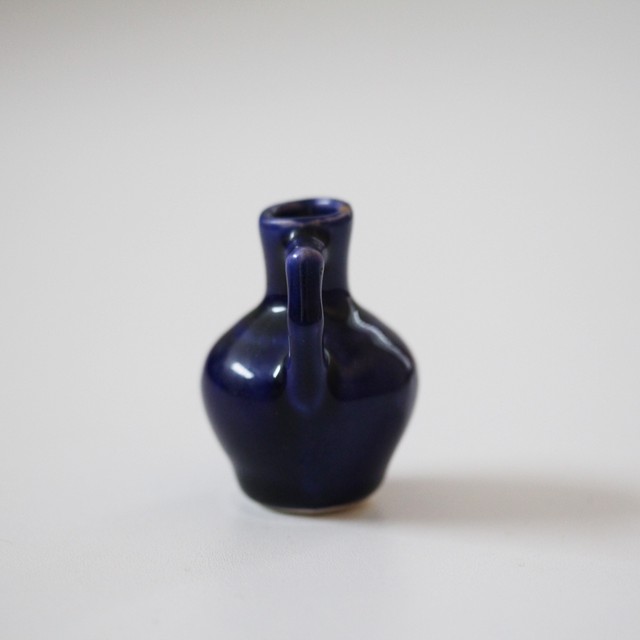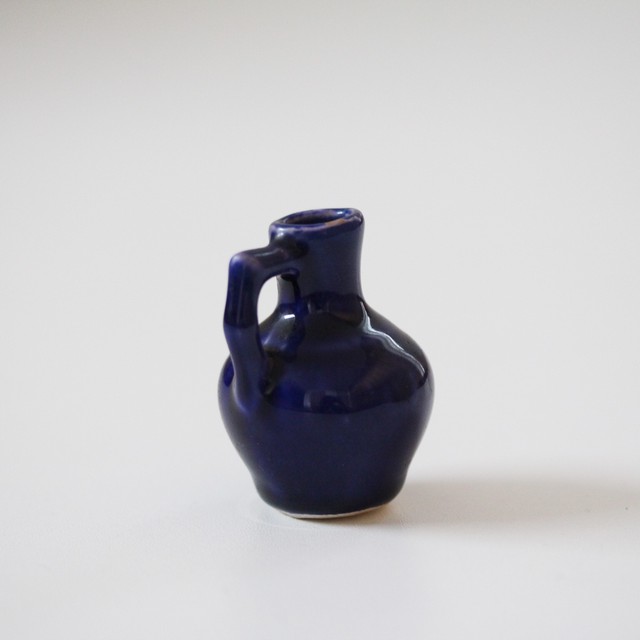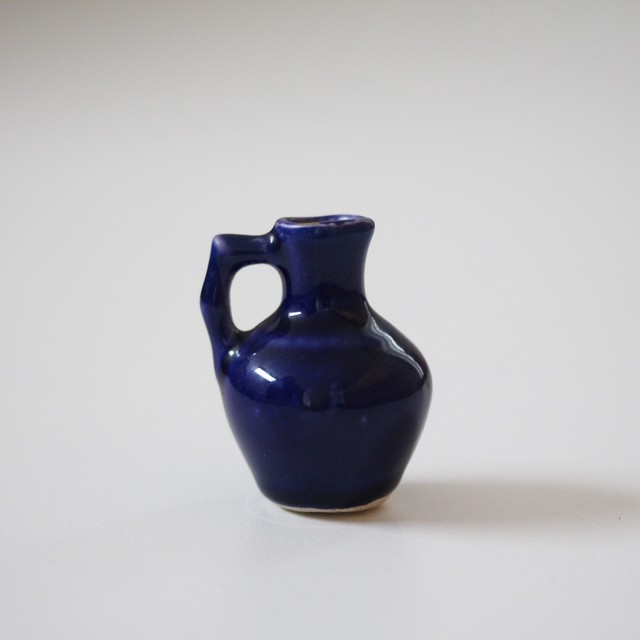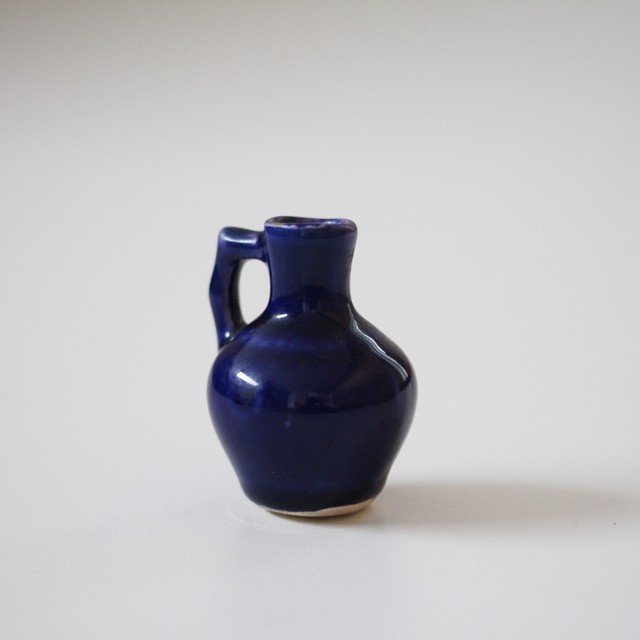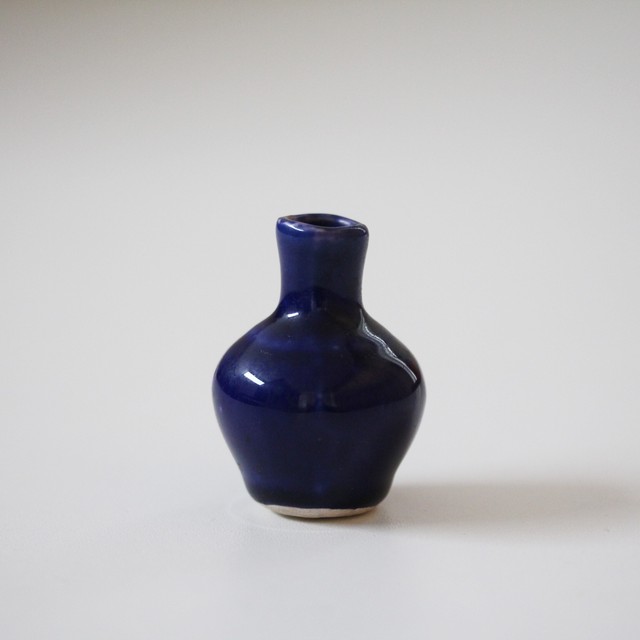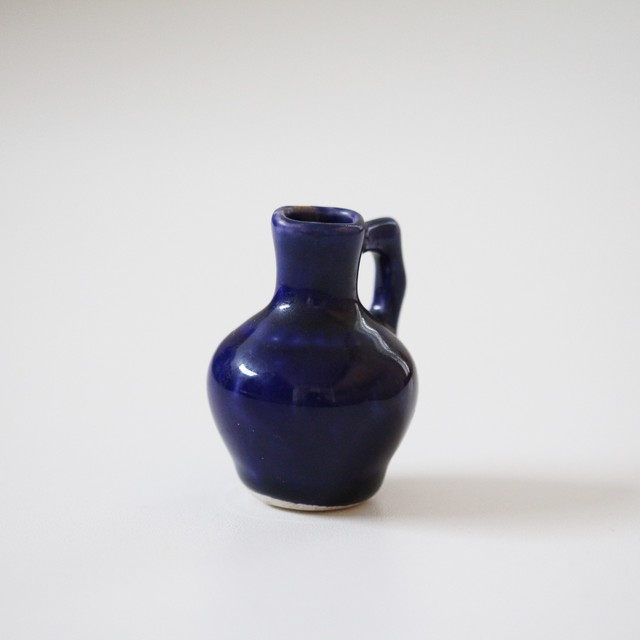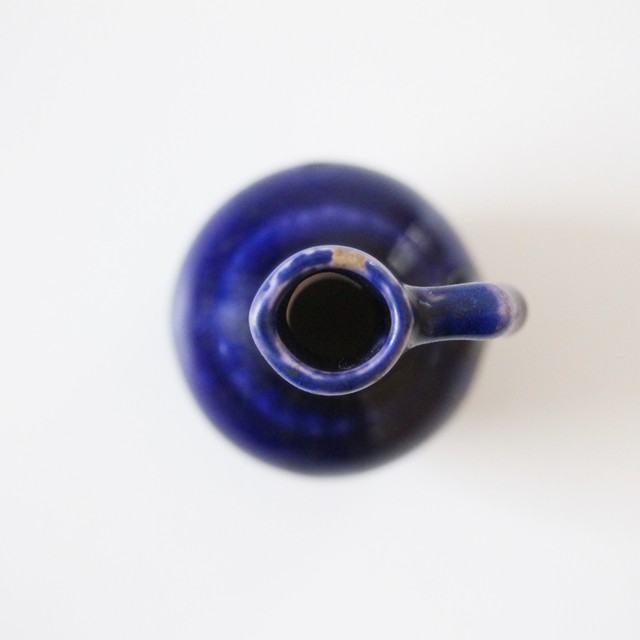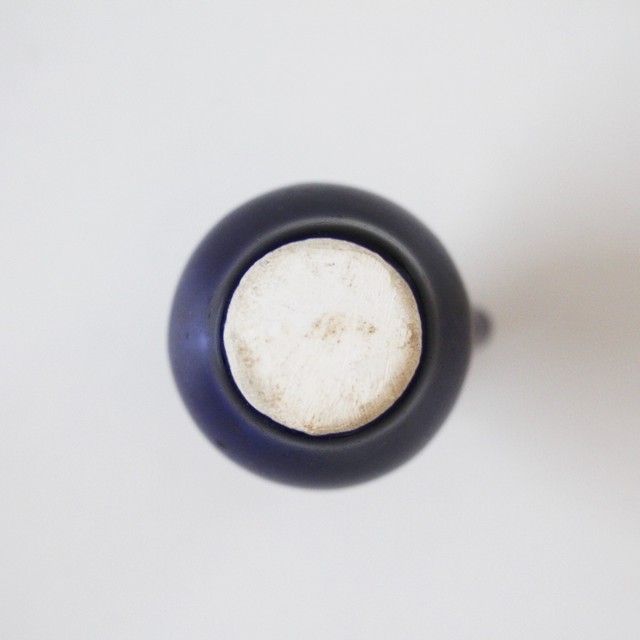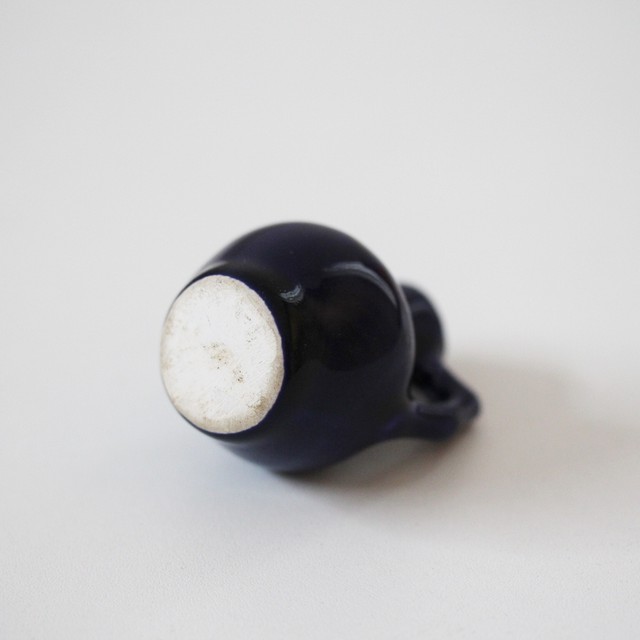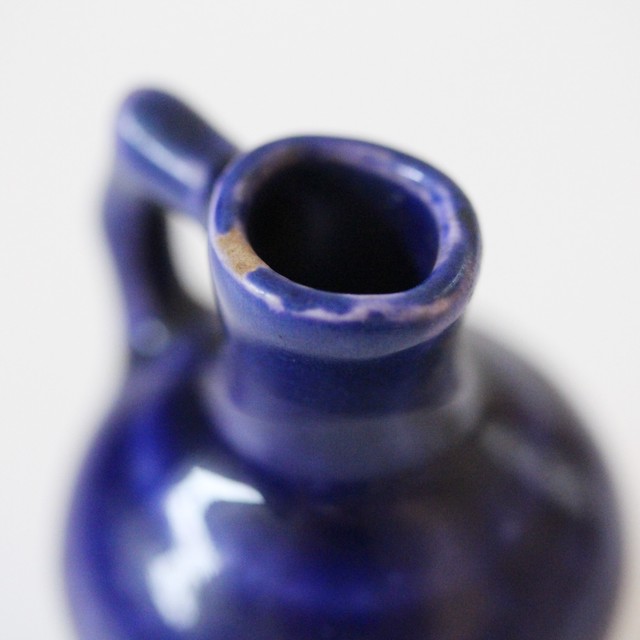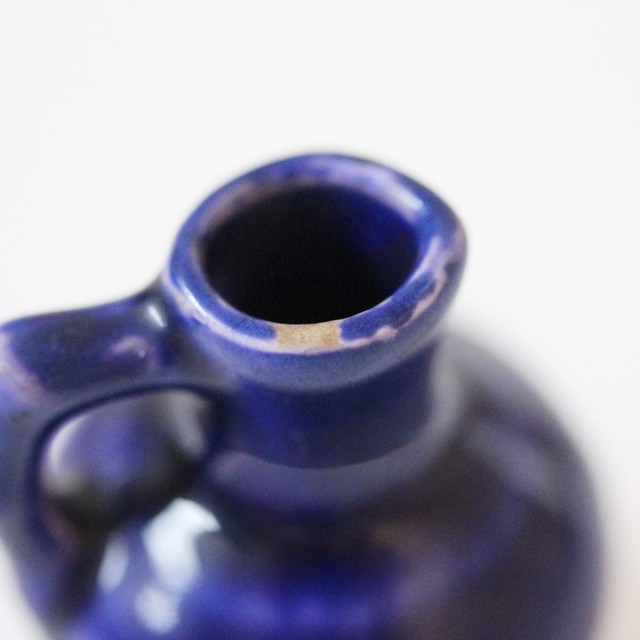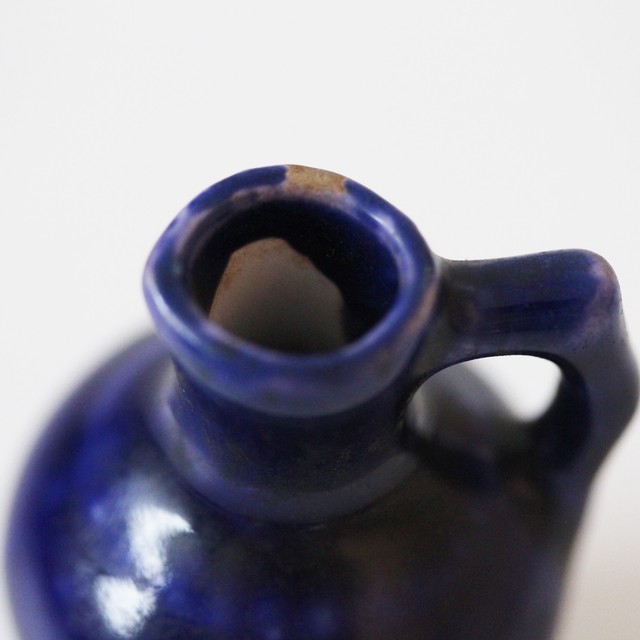 ラピスラズリのミニチュア手付瓶 h4.8cm Lapis Lazuli Glazed Small Bottle with Handle
¥2,000 tax included
the last one
*This item will be delivered on 9/23(Thu) at the earliest.
Japan domestic shipping fees for purchases over ¥10,000 will be free.
Shipping fee is not included. More information.
少し古い(ヨーロッパの)おみやげと思われるミニチュアの手付瓶。
深いラピスラズリカラーがおしゃれです。

状態:完品です。口縁に釉切れが見られます。自立しますがグラつきます。
高さ 4.8cm
口径 1.7cm
胴径 3.5cm
長径 3.7cm

陶器
ヨーロッパか
20世紀

Vintage ceramic small bottle with handle in lapis lazuli glaze.
It seems to be sold as one of souvenirs in Europe.

Ceramics
Europe possibly
20th C

Condition : Good
h4.7cm d3.7cm

We ship worldwide. Please contact us for overseas shipping.
Add to Like via app
Reviews

(13)

Shipping method / fee

Payment method