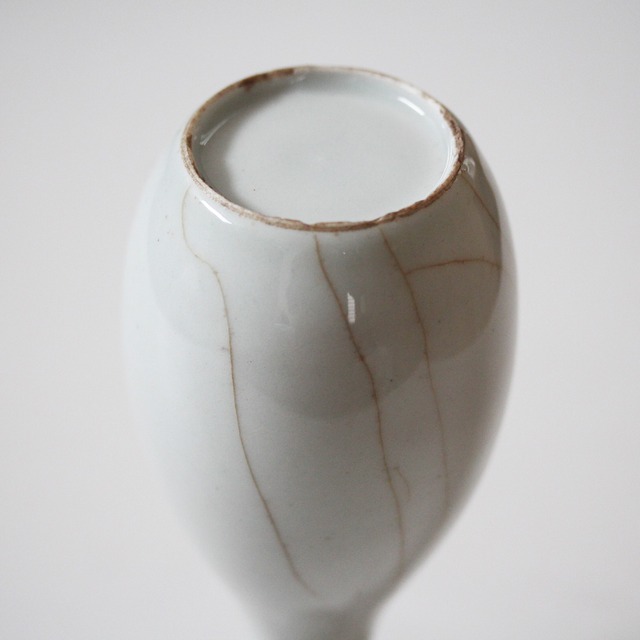 ヴィンテージ 九谷白磁徳利 h15.1cm Antique Japanese White Porcelain Sake Bottle, Kutani Ware
¥1,000 tax included
the last one
*This item will be delivered on 5/27(Fri) at the earliest.
Japan domestic shipping fees for purchases over ¥10,000 will be free.
Shipping fee is not included. More information.
シンプルな白磁の徳利。
胴に走る縦の筋には使用によるシミが入り、よく使われてきたことを物語っています。
シミをあえて文様として見てみるとなかなか面白いものです。
水を張って様子をみましたが、水漏れはありませんでした。

状態:口縁にニュウ、胴にトリアシ、高台に欠けがあります。
口径 3.4cm
胴径 7.3cm
高さ 15.1cm
容量 約275ml
重さ 約160g

磁器
日本・九谷
明治~昭和時代 20世紀

A charming white porcelain bottle for sake, produced in Kutani in the 20th century.

Porcelain
Kutani, Japan
Meiji to Early Showa. 20th C

Condition : Cracks on the rim and on the body. Chips on the base.
d7.3cm h15.1cm

We ship worldwide. Please contact us for overseas shipping.
Add to Like via app
Reviews

(15)

Shipping method / fee

Payment method