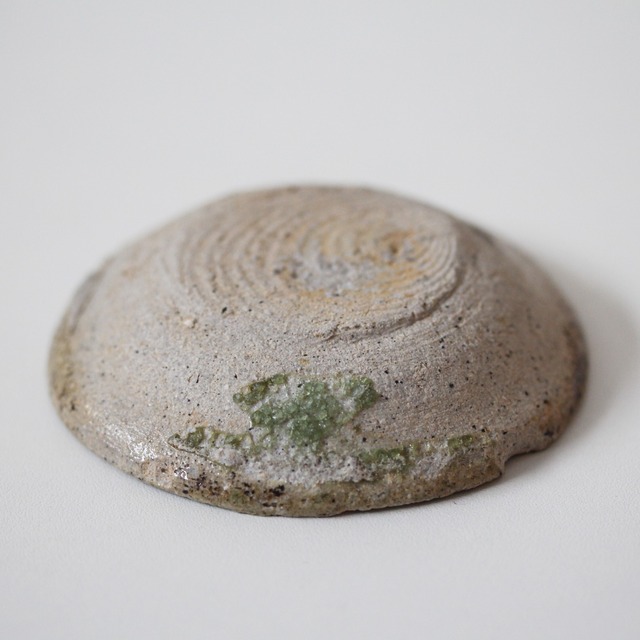 アンティーク 常滑山皿 d8.2cm Antique Japanese Ash Glazed Small Dish, Tokoname Kiln
¥5,000 tax included
the last one
*This item will be delivered on 12/8(Wed) at the earliest.
Japan domestic shipping fees for purchases over ¥10,000 will be free.
Shipping fee is not included. More information.
グリーンの灰釉は粉雪のようにうっすらとかかり、風情を感じる小さなうつわです。

偶然生じたものか、見込にはアルファベット「G」のような、また回転する矢印のような刻文が見られます。

状態:口縁に欠けがあります。ややぐらつきがあります。
口径 8.2cm
高さ 2.0cm
重さ 約67g

陶器
日本・常滑
平安時代末期~鎌倉時代 12~13世紀

A charming ceramic small plate produced in Tokoname kiln.
Pale green ash glaze on the rim looks like powder snow and is really beautiful.

Ceramics
Tokoname, Japan
Late Heian to Kamakura. 12th-13th C

Condition : A chip on a rim.
d8.2cm h2.0cm

We ship worldwide. Please contact us for overseas shipping.
Add to Like via app
Reviews

(15)

Shipping method / fee

Payment method