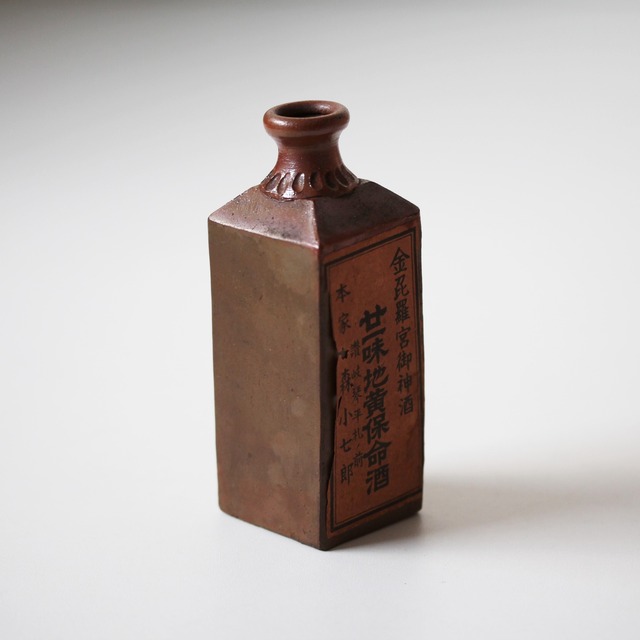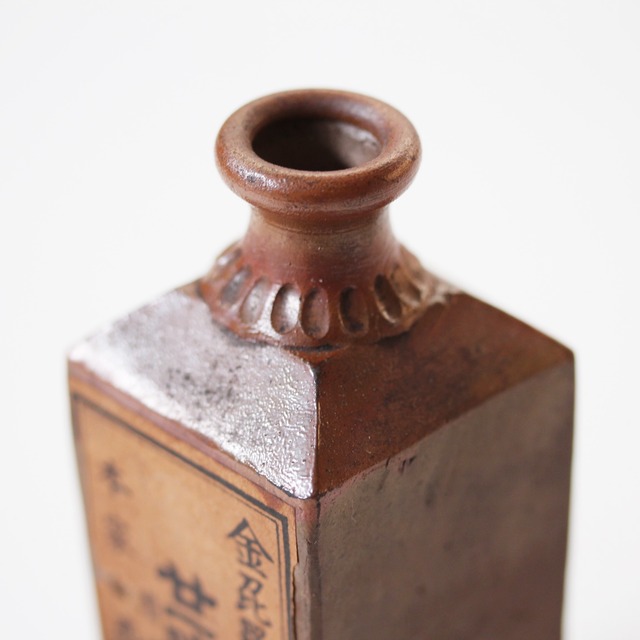 アンティーク 備前焼の角徳利(小)(金刀比羅宮保命酒徳利)h11.8cm Antique Japanese Small Square Bottle for Medicated Liquor of Kotohira-gu Shrine, Bizen Ware
¥3,000 tax included
the last one
*This item will be delivered on 6/30(Thu) at the earliest.
Shipping fee is not included. More information.
備前焼の小さな角徳利です。
興味深いのは胴の前面に印字された貼紙(ラベル)があり、讃岐の金刀比羅宮の御神酒(保命酒)の容器として用いられていたことがうかがい知れるのです。

状態:完品です。ラベルに破れやめくれがあります。
高さ 11.8cm
口径 2.4cm
幅 4.3cm
奥行 4.5cm
容量 約75ml
重さ 約221g

陶器
日本・備前
江戸時代後期〜明治時代 19〜20世紀

A charming small square bottle. Made in Bizen and used for medicated liquor of Kotohira-gu Shrine in Sanuki(Kagawa).

Ceramics
Bizen, Japan
Late Edo to Meiji, 19th-20th C

Condition : Good
h11.8cm
d4.5cm

We ship worldwide. Please contact us for overseas shipping.
Add to Like via app
Reviews

(15)

Shipping method / fee

Payment method