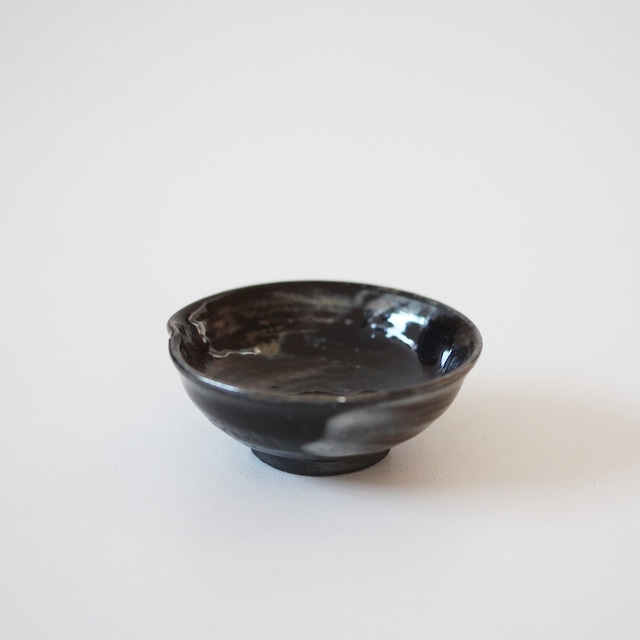 アンティーク 黒釉白刷毛目盃 d5.3cm Antique Japanese Black Glazed Small Cup with White Slip Hakeme
¥2,000 tax included
the last one
*Earliest delivery date is 4/4(Tue) (may require more days depending on delivery address).
Shipping fee is not included. More information.
黒い猪口。
口縁が少し凹ませてあるのは、遊び心によるものでしょう。
白い刷毛目が黒い地によく映えて景色となっています。

状態:完品です。
口径 5.3cm
高さ 2.1cm
容量 約15ml
重さ 約24g

陶器
日本・瀬戸
大正~昭和時代初期 20世紀

An antique ceramic small cup in black glaze with white slip hakeme decoration.

Ceramics
Seto, Japan
Taisho to Early Showa. 20th C

Condition : Good
d5.3cm
h2.1cm

We ship worldwide. Please contact us for overseas shipping.
Add to Like via app
Reviews

(15)

Shipping method / fee

Payment method