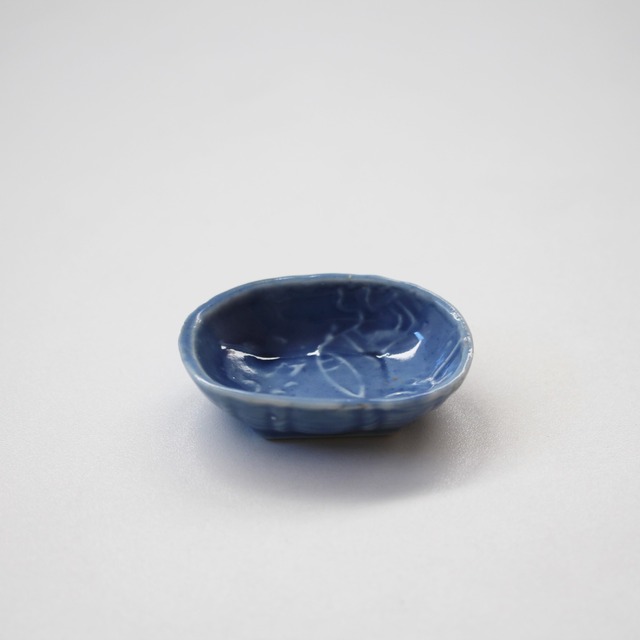 アンティーク ペールブルーの大黒文オーバル豆皿(その2)d6.8cm Antique Japanese Pale Blue Glazed Oval Small Dish with Daikoku Design, Kyo Ware
¥2,500 tax included
the last one
*Earliest delivery date is 8/15(Mon) (may require more days depending on delivery address).
Shipping fee is not included. More information.
淡い薄瑠璃色の楕円形の小さなうつわです。
見込には打出の小槌が型押しで表されています。
裏面は米俵のデザインに。
大黒を表したうつわなのです。

四角い高台内には「平安泉○」と銘が刻まれています。

状態:完品です。
径 4.9×6.8cm
高さ 1.8cm
重さ 約34g

磁器
日本・京都
明治〜昭和時代 19〜20世紀

A charming pale glazed small oval plate. Uchidenokozuchi (a mallet of luck) is embossed. Komedawara (a straw rice bag) is expressed on the backside.

Porcelain
Kyoto, Japan
Meiji to Showa. 19th−20th C

Condition : Good
d4.9×6.8cm h1.8cm

We ship worldwide. Please contact us for overseas shipping.
Add to Like via app
Reviews

(15)

Shipping method / fee

Payment method