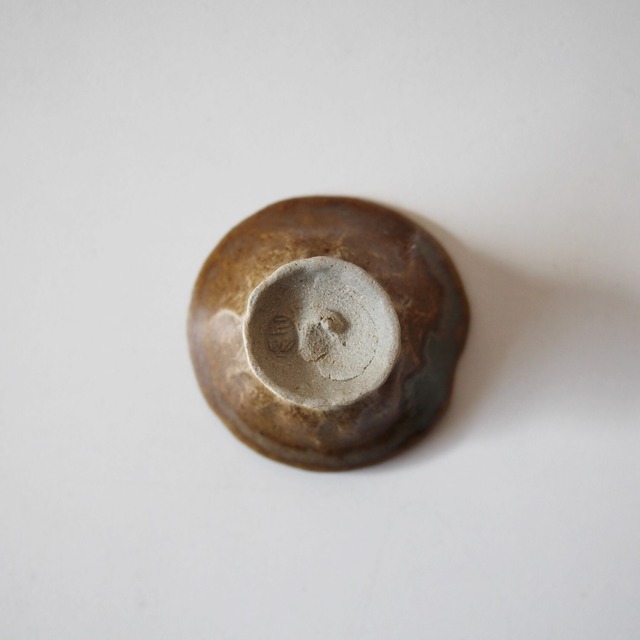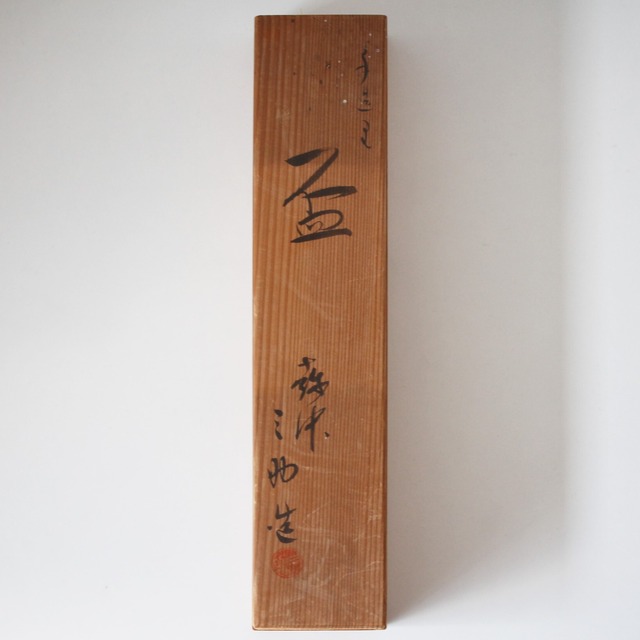 ヴィンテージ 蓮形の盃5客組(越中三助焼) d5.7cm Vintage Japanese Lotus Leaf Shaped Glazed Cups, Set of 5, Ecchu Sansuke Kiln
¥6,000 tax included
the last one
*Earliest delivery date is 4/4(Tue) (may require more days depending on delivery address).
Shipping fee is not included. More information.
蓮葉をかたどった盃の5客組です。
1客のみ、一閑人風のかえるが付いています。
高台内には「三助」印。

越中三助焼は明治に生まれた、となみ野の土を用いた素朴なやきもので、釉薬も土地の草木から作られているそうです。
代々、現在に至るまで約160年間焼かれ続けています。

状態:5客とも完品です。共箱(木箱)入。
長径 5.7cm
高さ 4.8cm
重さ 約38g
(かえる盃のサイズです)

陶器
日本・越中三助焼(富山県)
昭和時代 20世紀

A charming ceramic lotus shaped cups, a set of 5 cups. One of a set is with a frog decoration on the rim.

Ceramics
Ecchu Sansuke Kiln, Toyama, Japan
Showa. 20th C

Condition : Good. With original wooden box.
d5.7cm
h4.8cm
Size depends on individual.

We ship worldwide. Please contact us for overseas shipping.
Add to Like via app
Reviews

(15)

Shipping method / fee

Payment method