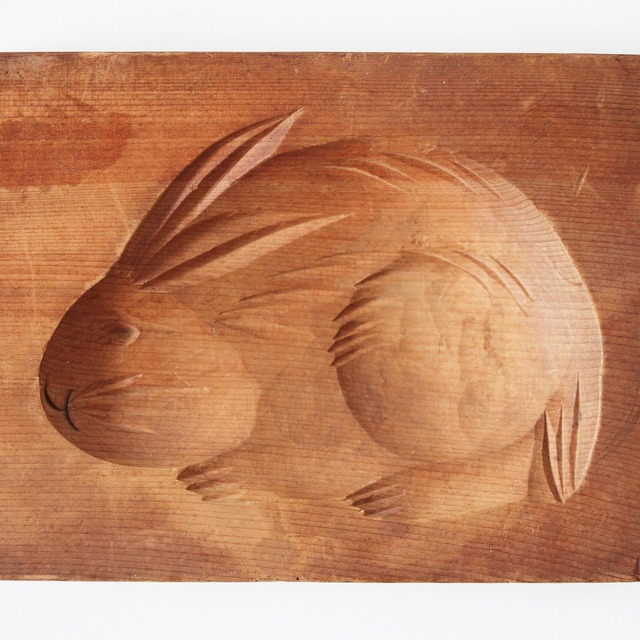 アンティーク うさぎの菓子木型 d13.9cm Antique Japanese Kashigata Wooden Mold for Japanese Sweet, Rabbit
¥10,000 tax included
the last one
*Earliest delivery date is 4/4(Tue) (may require more days depending on delivery address).
Shipping fee is not included. More information.
和菓子の木型は、うずくまるウサギの意匠。
細かな擦れや当たり傷は、道具として使われ続けてきた証です。
そしてまだまだ現役の木型なのです。

柄のないタイプで、ほぞや穴もないない一枚もの。
自立しますからそのまま据えて飾っていただくもよし、額装して壁に掛けていただくのも楽しいものです。

状態:擦れや小さな当たり傷
径 9.9×13.9cm
厚さ 2.3cm
重さ 約102g

木製
日本
大正〜昭和時代 20世紀

A charming kashigata wooden mold for wagashi, Japanese sweet, in shape of a rabbit.

Wood
Japan
Taisho to Showa. 20th C

Condition : Stains. Scuffed.
d9.9×13.9cm 
t2.3cm

We ship worldwide. Please contact us for overseas shipping.
Add to Like via app
Reviews

(15)

Shipping method / fee

Payment method