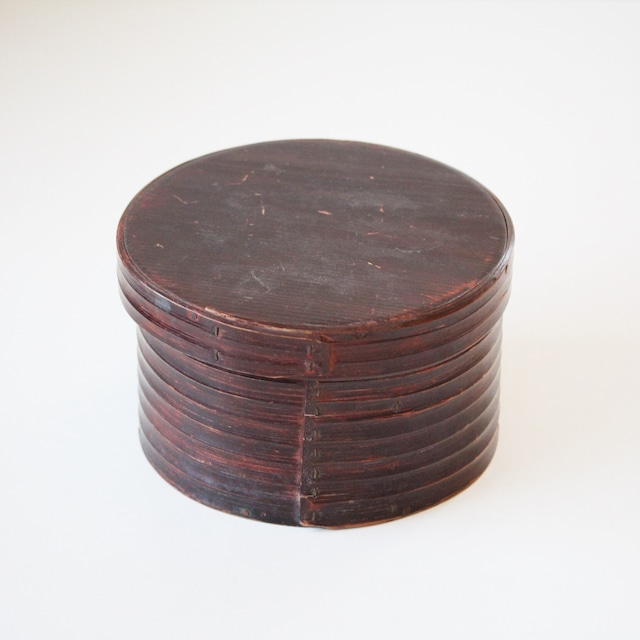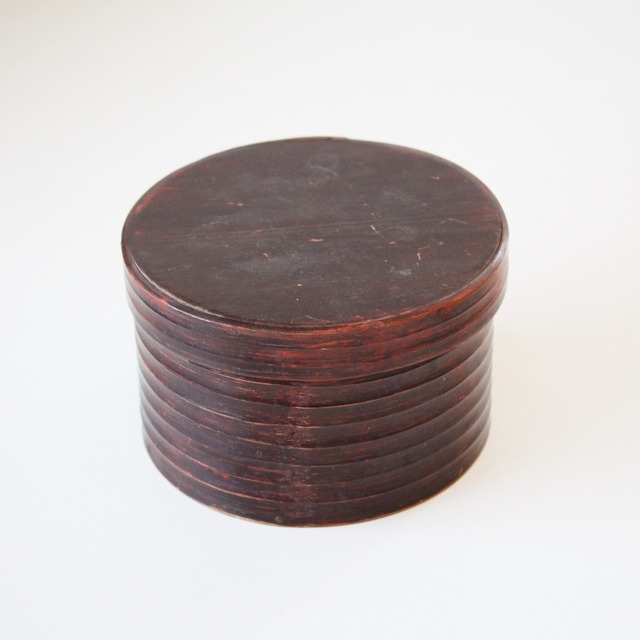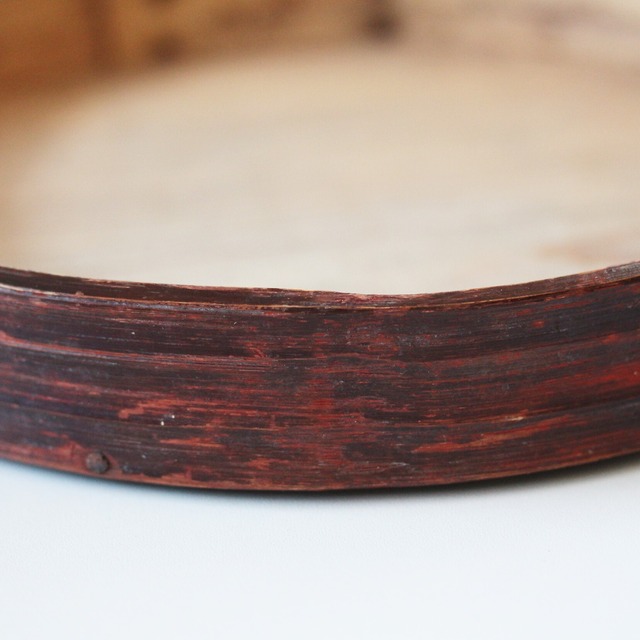 アンティーク 曲物の飯櫃 d20.6cm Antique Japanese Lacquered Wooden Round Rice Container
¥25,000 tax included
the last one
*Earliest delivery date is 4/4(Tue) (may require more days depending on delivery address).
Shipping fee is not included. More information.
飯櫃(めしびつ)として用いられていたであろう、古い木製の蓋物。
経年の使用によるやつれ具合、枯れ具合がなんとも美しいものです。
お気に入りの品を収納する箱として、また、茶箱として。
野花を引き立てる花器としても。
(※水漏れするので、直接水を張ることはできません。おとしをご用意下さい。)
蓋も低い台となりますし、ひっくり返せば立ち上りのある小さな盆ともなります。

状態:擦れ、若干のイタミ
蓋径20.6cm
口径19.6cm
高さ12.6cm
重さ約312g

木、漆
日本
江戸時代後期〜昭和時代 19〜20世紀

A tasteful lacquered wooden round container for steamed rice.

Lacquered Wood
Japan
Late Edo to Showa. 19th-20th C

Condition : Scuffed and damaged slightly. Water leaks.
d20.6cm
h12.6cm

We ship worldwide. Please contact us for overseas shipping.
Add to Like via app
Reviews

(15)

Shipping method / fee

Payment method