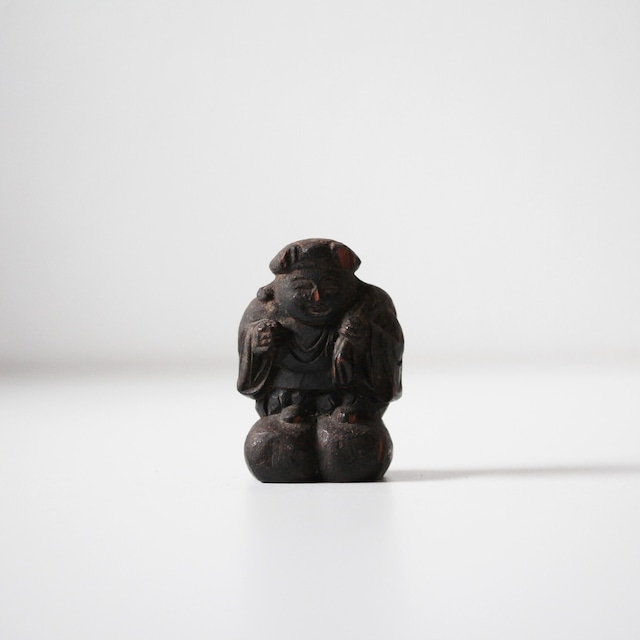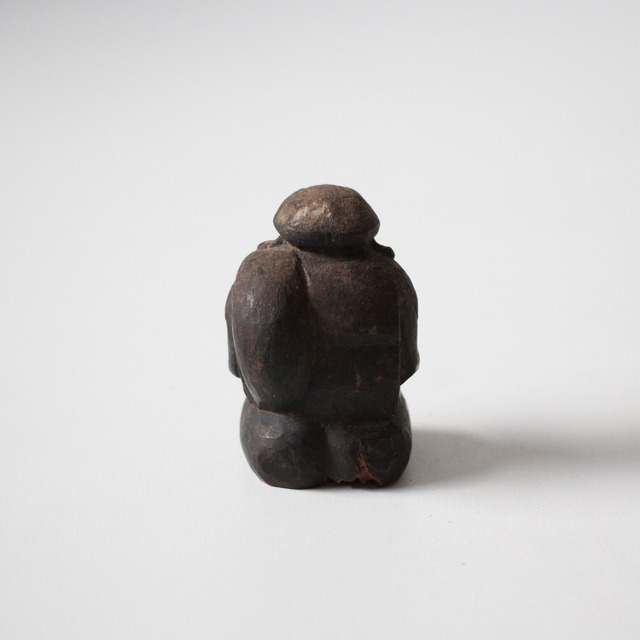 アンティーク 木彫の小さな大黒像 h7.2cm Antique Japanese Carved Wooden Daikoku, God of Wealthght
¥5,000 tax included
the last one
*Earliest delivery date is 4/4(Tue) (may require more days depending on delivery address).
Shipping fee is not included. More information.
手のひらにのる愛らしい小さなサイズながら存在感のある木彫の大黒様。
ほほえましい笑顔を浮かべています。
全体的に丸みを帯びていて、やわらかで温和な印象です。

状態:欠けや当たり傷、虫喰いがあります。
高さ 7.2cm
幅 5.0cm
奥行 4.5cm
重さ 約50g

木製
日本
江戸時代後期~明治時代

A small wood carved Dikoku, the god of wealth.

Wood
Japan
Late Edo to Meiji. 19th C.

Condition : Chips. Worm eaten.
h7.2cm
w5.0cm
d4.5cm

We ship worldwide. Please contact us for overseas shipping.
Add to Like via app
Reviews

(15)

Shipping method / fee

Payment method