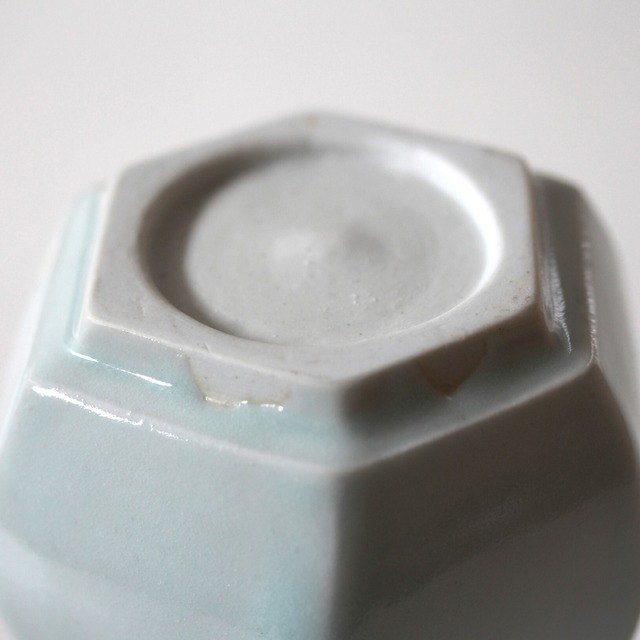 白磁の面取徳利(瀧田項一)h12.8cm Japanese White Porcelain Hexagonal Bottle by Takita Koichi
¥15,000 tax included
the last one
*Earliest delivery date is 12/9(Sat) (may require more days depending on delivery address).
Shipping fee is not included. More information.
この商品は海外配送できる商品です。
瀧田項一さんの「白磁面取瓶」
温かな白い肌で、面取りされた胴がアクセントとなっています。
高台も六角形で、まるで雪の結晶のようです。

状態:口縁に窯疵(虫喰い)桐共箱入。
高さ 12.8cm
口径 4.6cm
胴径 8.8cm
容量 約235ml
重さ 約224g

磁器
日本・瀧田項一(1927-2022)
昭和〜平成時代 20〜21世紀

A charming white porcelain hexagonal bottle by a Japanese master potter, Takita Koichi(1927-2022).

Porcelain
By Takita Koichi(1927-2022), Japan
Showa to Heisei. 20th-21st C

Condition : Kiln defects. With original wooden box.
h12.8cm 
d8.8cm

We ship worldwide. Please contact us for overseas shipping.
Add to Like via app
Reviews

(17)

Shipping method / fee

Payment method