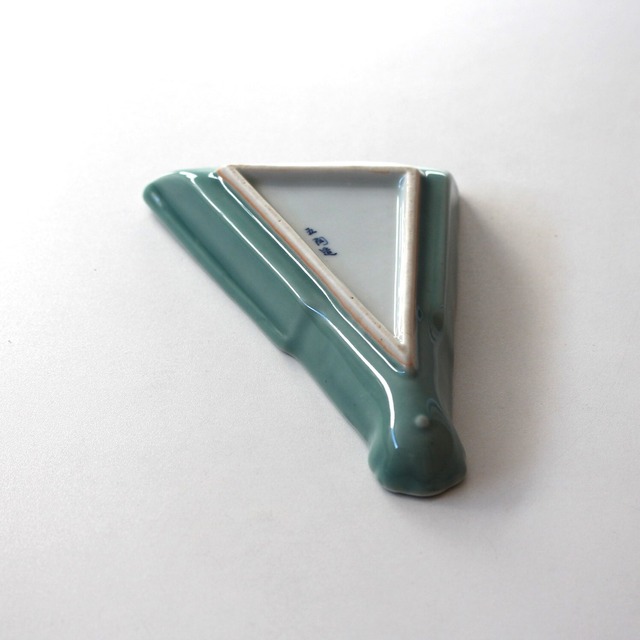 アンティーク 青磁の扇形向付(瀬戸) d19.1cm Antique Japanese Celadon Folding Fan Shaped Mukozuke Dish, Seto Ware
¥2,500 tax included
the last one
*Earliest delivery date is 4/4(Tue) (may require more days depending on delivery address).
Shipping fee is not included. More information.
開きかけた扇をかたどった青磁の向付です。
型押しによって表された丸文の中には「壽」や「福」の文字が見られます。
さらにその背景には氷裂文となっています。

状態:完品です。口縁に成形時の凹み。
径 19.1×12.7cm
高さ 3.5cm
重さ 約299g

磁器
日本・瀬戸・加藤五陶
昭和時代 20世紀

A charming celadon mukozuke dish in shape of folding fan. Kotobuki and Fuku characters are embossed.

Porcelain
By Kato Goto, Seto, Japan
Showa. 20th C

Condition : Good
d19.1×12.7cm 
h3.5cm

We ship worldwide. Please contact us for overseas shipping.
Add to Like via app
Reviews

(15)

Shipping method / fee

Payment method