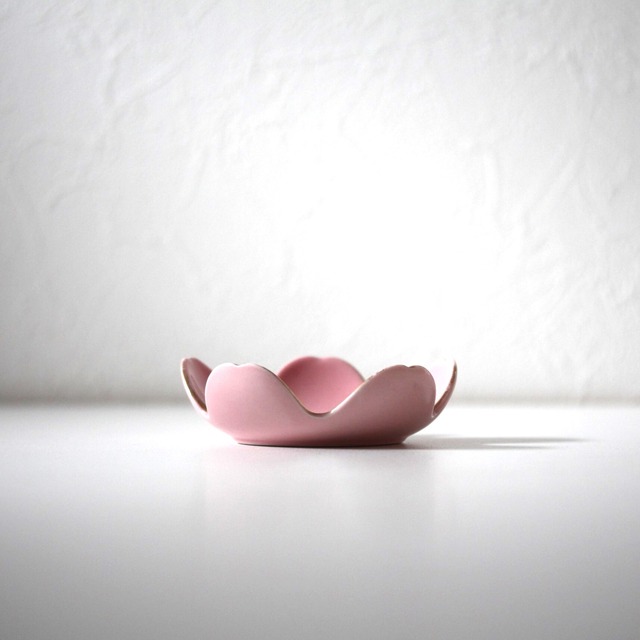 ピンクカラーの桜花形小皿 d10.6cm Japanese Pink Glazed Sakura Cherry Blossom Shaped Small Dish
*Earliest delivery date is 4/4(Tue) (may require more days depending on delivery address).
Shipping fee is not included. More information.
桜の花をかたどった、ピンクカラーのうつわです。
食事やティータイムのテーブルを彩るうつわとしてお楽しみいただければと思います。

状態:完品です。
長径 10.6cm
高さ 3.2cm
重さ 約126g
(個体差あり)
在庫:14

※画像はサンプルです。
 掲載品と同手の類品がお届けとなる場合があります。
 詳細をお知りになりたい場合は、お気軽にお問い合わせ下さい。

磁器
日本
昭和~平成時代 20〜21世紀

A charming pink glazed porcelain small dish in shape of sakura cherry blossom.

Porcelain
Japan
Showa to Meiji. 20th-21st C

Condition : Good
d10.6cm 
h3.2cm
stock : 14
Size depends on individual.

We ship worldwide. Please contact us for overseas shipping.
Add to Like via app
Reviews

(15)

Shipping method / fee

Payment method